Great American Insurance Group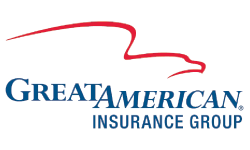 Contact Information
About the Company
Type of Business:
Equipment Insurance Products and Services
Type of Coverage: Specialty Insurance and Risk Management Services to Protect a Broad Range of Equipment Types
Managed and self-serve programs to protect assets, ensure customers' compliance with insurance requirements, and generate revenue
Stip loss shortfall insurance for easier buying and selling of lease portfolios
Residual value insurance to accelerate earnings recognition
Protection from legal exposure when assets are underinsured or uninsured
In Business Since: 1872
Description:
Great American Insurance Group offers a complete suite of insurance solutions for the entire equipment distribution channel, from manufacturing to distribution to finance origination. We make equipment finance faster, easier and more profitable for our clients, helping them use insurance strategically to build business and manage risk.
Our customized solutions help lessors:
Expedite the leasing and finance process
Create new revenue streams
Provide a convenient insurance option for customers during equipment acquisition
Manage risk to help maintain a healthy portfolio
Great American Insurance Company, flagship company of Great American Insurance Group, has continuously earned an "A" rating or higher by A.M. Best Company for more than 100 years (affirmed May 12, 2016).
For more information, visit www.GAIG.com/EquipmentInsurance