JDR Solutions, Inc.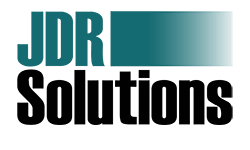 Contact Information
Related Links / Resources
About the Company
Type of Business:
Outsourcing/Portfolio Management
In Business Since: 2001
Trade Associations: ELFA
Description:
JDR Solutions specializes in front-end and back-office lease portfolio management software and support services for independent lessors, banks, manufacturer captives and other financial institutions. JDR Solutions offers customized business process outsourcing, Software as a Service (SaaS), custom Web portals and consulting services. JDR Solutions partners with International Business Decisions to provide InfoLease® and Rapport®, the foremost equipment leasing industry management software.