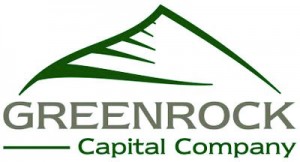 The Monitor recently caught up with industry dealmaker Steve Alexander, managing director of marketing for GreenRock Capital, to discuss the firm's evolution since 2010 and highlights of his storied career.
GreenRock was launched with a focus on alternative energy transportation equipment financing, but this is only a fraction of its business today. The company specializes in leasing and financing transactions ranging from $5 million to $200 million for transportation equipment (trucks, trailers, buses, shipping containers, blue and brown water vessels, railcars and aircraft) and energy services equipment (oilfield service vessels, remotely operated vehicles and drilling rigs).
"We originate deals and also are involved in remarket/aftermarket through third-party services. Deal structuring is one of our strengths," Alexander says. "We have a good base of vendors and end-users, and banks are an important source of referrals."
The company's new business volume in equipment-related loans and leases was an estimated $12 million at year-end in 2011 but jumped to $568 million at the end of 2012, earning it a spot on the Monitor 100.
Alternative Energy Beginnings
Alexander was planning retirement and dissolving Hallmark Capital, another company he founded, when friends approached him with a business idea. It was inspired by California's tightening emissions standards affecting trucking operators that offload shipping containers at the ports in Long Beach and Los Angeles.
At Long Beach, the trucks traveled two miles each way, in a loop, from the docks to a rail spur where they load containers for the next part of their journey. To reduce emissions, California announced it would require operators with trucks more than two years old to have them retrofitted with upgraded diesel engines or buy new liquid natural gas (LNG) engine trucks.
The $165,000 price tag for a new Peterbilt LNG-engine truck was cost-prohibitive for many of the smaller independent operators, leaving some to consider folding their businesses. When California announced a $100,000 grant toward the purchase of every new LNG-engine truck, the vehicles became more affordable for smaller independents, but there was still the matter of financing. With banks increasingly focused on asset-based financing and investment grade quality, Alexander's friends had identified a niche.
"They said, 'We think there is a real opportunity in alternative energy combined with transportation equipment,'" Alexander says.
GreenRock Capital was formed in January 2010. Founding partners included Alexander, with 35 years in the industry including a business partnership and friendship with the late leasing legend Peter Nevitt; Walter Schoultz, managing director of credit operations and risk assessment, with more than 30 years of experience including executive positions at CIT and Heller Financial; and Dean Chinnery, managing director of its energy services division, with 30 years of experience in the field. Soon after GreenRock's launch, the partners were joined by Chris Ames, whose background is in new business development, and Dan Bigda, whose expertise is rail transportation.
The group considered raising its own money for the venture, but noted "a lot of money on the sidelines," Alexander recalls. They opted to fund GreenRock through their customer base. One of their first transactions involved 50 new Peterbilt LNG-powered tractors totaling $8.1 million for Cascade Sierra, a company that facilitates the California grant program for independent operators working in the ports of Long Beach and Los Angeles.
Weighing Other Alternatives
While GreenRock's roots are in alternative energy equipment financing for the transportation industry, its founders soon realized that they needed to consider an alternative path. "One problem with focusing only on alternative energy for transportation equipment is, how do you pick the right one to hitch your wagon to?" Alexander explains.
The company explored the full array of options including LNG, compressed natural gas (CNG) and biodiesel. Some, like corn-based ethanol, created as many problems as solutions. Others showed greater potential.
"Hydrogen, we think, has promise," Alexander says. "Walmart for example has hydrogen fuel cell forklifts. Without alternative energy sources, large companies like Walmart and Costco must have one forklift charging for 24 hours for every one that's in use. With hydrogen fuel cells they can cut their fleets in half."
There was an additional problem with concentrating solely on alternative energy equipment: the long beta testing time, which can span three to four years. "We thought there would be so much business in alternative energy that this would be satisfying as a long bet. But the testing and technology forced us into doing other things," Alexander adds.
Expansion Into Transportation, Energy Equipment
In 2011, GreenRock executives embarked on the second phase of development, focusing the company's efforts on older transportation equipment that banks typically avoid funding. A 25-year-old railcar, for example, may be past its prime for traditional bank financing but still have another 25 years in its lifecycle, Alexander notes. GreenRock could mine the value of aging railcars and other equipment with long life spans, such as shipping vessels, with leases.
One GreenRock lease transaction involved 90 used single-tub gondola railcars that were 35 years old. They were leased to Watco Companies and sub-leased to Walter Energy. The customer previously moved coal in trucks and trailers, but the local municipality had received numerous complaints about coal dust and pollution. The railcars offered a solution that eliminated the dust, pollution, and noise levels in smaller neighborhoods, Alexander says.
GreenRock's business evolution continued last year, and the company's revenues took off. "Every year we look and listen for opportunities. In 2012, we saw the opportunity was growing for less-than-investment grade credits. These are still good companies, just not investment grade, and there is a huge gap between investment grade credits to more marginal ones because of rates. Two years ago there was an almost complete rate void between 4% and 9%," Alexander says.
An example of this is GreenRock's largest deal to date, a $460 million portfolio sale of shipping containers out of Singapore that consumed the company for the better part of 2012. The sale consisted of existing long-term leases to the top 50 shipping companies in the world. Most are not rated "investment grade," Alexander explains, and provided better yields because of the challenging nature of the worldwide shipping industry.
Alexander says GreenRock worked with a European container management group on the transaction. Executives with that group brought in GreenRock to partner with them on the sale of the portfolio because they heard about the company's container leasing deals, its general experience in transportation transactions and its ability to access U.S. financial markets. GreenRock's efforts resulted in the sale of the portfolio, with the buyer creating a worldwide company, managed by the European container management group, with the intent of growing a business centered on that portfolio.
A Storied Career
Alexander began his work in equipment leasing in 1977 with Ford Motor Heavy Trucks, where he started as an accountant, then moved into marketing and became the company's youngest regional manager. He moved to Gelco Truck Leasing (General Electric) in 1980. After two years with this full-service truck leasing company, he "had enough" of the business travel required for the job.
Nevitt, then chairman of BankAmeriLease and credited with being one of the inventors of leveraged leasing and synthetic leasing, recruited Alexander as senior origination and syndication officer at Bank of America Leasing & Capital Corporation in 1982. "Peter Nevitt was my mentor and then best of friends. He was brilliant. And just as nice a person as he was brilliant," Alexander says.
Seizing Japanese interest in forming a leasing company, Nevitt created Mitsui Nevitt Captial with Alexander by his side. "We co-founded it and made almost $1 billion in four years," says Alexander, who was COO. "I left because the Japanese partners were happy if you did what you said you were going to do. They didn't want more. To me, that's like watching paint dry."
In 1993 Alexander served as president and CEO of Regency Worldwide, an international investment banking and financial advisory firm before forming Hallmark Capital in 1999. As founder, president and CEO of Hallmark, Alexander was involved in the origination, syndication, structuring and closing of more than $5 billion in transactions. "At first we provided lease advisory services in turnarounds, but we found that turnarounds took an inordinate amount of time, and that we could do just as much with leasing," he says.
Looking Ahead
Alexander says GreenRock is on the lookout for new opportunities while cognizant of the economy. He predicts a fairly flat economy overall for the rest of 2013, with spurts of capital spending.
"We try to make the best of it," Alexander says. "They [operators] are waiting longer to get trucks. It used to be every two to three years, and now it's every four to five years. This has created a shortage in used equipment… The manufacturing recovery also seems problematic, and there are some interesting dynamics. It can take one year to get a new container from manufacturers, and one and a half years to get a new railcar.''
There are also considerable challenges ahead in 2014 and 2015. In an era of industry bailouts, he is concerned that banks will have short-term memories as the housing market shows signs of improvement, instead of the conservative posture needed going forward. Having lived through 19% prime rates in the early 1980s, Alexander also believes inflation is inevitable "given the fact that the Obama administration has spent the last five years printing money to monetize its trillion dollar-plus annual addition to our debt, and the fact that 'Obamacare' alone will add another large tranche of monetized debt."
He contrasts today's marketplace with the latter 1980s during the Reagan administration, "when what you were able to do in business was determined by how late you were willing to stay up."
"Still," Alexander adds, "the equipment leasing and finance industry is even stronger than it was then, and the industry has been strong in spite of changes."
Carla Young Harrington has written about the leasing industry for more than 20 years. She is a writer with Susan Carol Associates Public Relations (www.scapr.com).