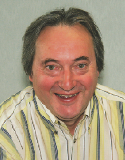 Alain Savard
CEO
, Alter Moneta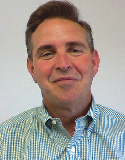 Mark Lempko
General manager
, Alter Moneta
After several years of steady growth, Alter Moneta, which this year celebrates its tenth anniversary, is poised to continue its expansion with its founding objectives and culture at the forefront. Founded by Alain Savard, CEO, in 1998, Alter Moneta is headquartered in Montreal, Québec. Mark Lempko, general manager, runs the U.S. and English-speaking Canadian sales operations out of its main U.S. office in Buffalo, NY.
Between the two offices, the company runs the operations for sales representatives spread out in two countries, and provides leasing and financing to middle-market companies in trucking & warehousing, construction, passenger transport, manufacturing and waste management.
The founding of Alter Moneta started small with a handful of employees and covered the provinces of Quebec and Ontario. A shareholder structure was established with a $60 million equity commitment from Canadian shareholder Caisse de dépôt et placement du Québec, an institutional fund manager, and National Bank of Canada. In 2003, Alter Moneta, which had 40 employees at the time, acquired Concord Commercial, the U.S. equipment finance subsidiary of HSBC Bank. It was then that the Buffalo office, with 43 HSBC employees, entered the fold as the company's U.S. headquarters. Savard concedes that the equity commitment and the acquisition of the HSBC platform in the U.S. were two of the most significant events for the company as it expanded its borders for future opportunities.
In January 2007, private equity firm Bear Stearns Merchant Banking purchased a controlling stake in the company. Caisse de dépôt et placement du Québec remained with a sizable minority stake.
Today, the company boasts 163 employees with growth that Lempko calls "largely organic." Alter Moneta, with 40 sales representatives, "has coast-to-coast coverage in Canada and we're moving to coast-to-coast coverage in the U.S." Lempko further noted that Alter Moneta exceeded the $1 billion threshold in equipment finance outstandings in April 2008.
How has Alter Moneta accomplished these achievements? Lempko replies, "The mindset that we have is what we call a 'direct line of sight' to our customers, and we believe although it requires considerable investment to build and maintain this go-to market strategy, it is a far more enduring model that results in superior customer service and stronger repeat customer retention."
The company operates, Lempko says, on a guiding principle and in an entrepreneurial culture. "We have this belief that our shareholders, our employees and our customers are all valued partners in our success. …We want to keep that culture while, at the same time, look at growth objectives that will double the company in size."
Meeting those growth objectives is just what the company seems to be doing. In its Monitor 100 survey, where it ranked at #53, Alter Moneta posted a 15.7% increase over 2006 in assets and a 19% increase in new business volume. Lempko attributes this growth to the company's geographic expansion of its network. "In tandem with what we did with the new majority shareholder coming in January 2007, we embarked on an aggressive growth plan." In that time, the company has hired 20 sales professionals and ten internal client support staff members in both the U.S. and Canada.
Alter Moneta is also working to expand its strategic alliances. In the past, "most of our calling efforts were on direct end-users, and in 2006 into 2007, we began to expand that effort to begin to focus on the OEM and vendor channels as well," Lempko explains.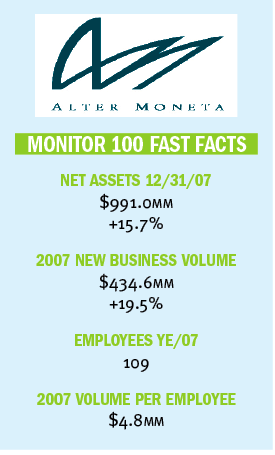 The company has also built upon its infrastructure, making considerable investments, Lempko states, "We do see the technology side of the business as an increasingly important part of the recipe… So we're making commitments not only in people, not only in our geographic coverage but also in our systems; we know this is an important part of our future."
In the company's Monitor 100 survey, Alter Moneta forecasted 33% of its new business volume in 2008 will be because of new initiatives — mainly by expanding its industry mix. "The way that our business model is set up, we focus on revenue producing assets that have a readily available secondary market… We believe there are adjacent industries that have the same attributes and there's a concerted effort on our part to move into those areas," Lempko says. "Admittedly, capital expenditures aren't robust, but it's our belief that by maintaining this revenue producing theory we have and expanding it out, that the fruits of our labor will be recognized. We're a company that's prepared to invest not in hopes but in expectation that the returns will be there. But you have to be patient. You have to measure the right things … and the results will come."
Alter Moneta is unique in the way it is organized, which is somewhat different from other multi-country companies. Savard explains: "We're probably the only company in North America organized by language instead of by country… That's the reason why cross-border in our case is easy, because the people in Buffalo are not dealing only with U.S. customers; they're dealing with Anglo-Canadian customers… We treat the customer the same way wherever their location is."
It's what Lempko calls "seamless." He adds, "We handle the transaction cradle to grave with the same people. And customers, who have found that strength in us, have come to enjoy it because for whatever the case might be, other companies as Alain has indicated tend to set up by nation. So it is a competitive advantage for us."
In its Monitor 100 survey, the company also reported an increase in personnel over the previous year from 73 to 109 in its equipment finance division, and Lempko maintains retaining top talent is also key to the company's strategy. "We've been able to attract some of the best and the brightest talent who had the same vision that we had… What many of these people brought with them is the ambition to build something that hadn't existed and then the passion to execute it, and that's probably what our company has more of than anything…ambition and passion."
The company also shows its trust in its employees by empowering them. "We give people a voice in how we direct this franchise … we build by consensus," states Savard. "You empower people by asking them what their opinions are, but what's better is when you actually act on them and put them in motion. That makes for a pretty strong and powerful machine that you can build… I think our people are clearly our number one asset."
Finding that talent is one challenge Savard sees within the industry. "You always want to attract new people and new talent." However, Savard says, "It's extremely difficult to attract new talent on both sides of the border. So it's always a challenge to have the proper people. And the talent you have, you have to find a way to keep it."
Another challenge Savard sees is the access to liquidity for independent finance companies. "Especially since July 2007, it has been extremely difficult, for everybody in the marketplace, to have access to attractively priced cost of funds." One such potential result he says, "is consolidation because everybody will not have access to liquidity, which will create opportunities for us."
Lempko agrees. "When those consolidation moments arise, we think we're well positioned to take advantage of them… It's a marketplace that we are going to be in for the long term and provided we maintain our balance of profitable pricing, consistent credit decisioning and our commitment to service — we see limitless potential for our franchise."
---
Editor's Note
Readers will note that for the purposes of the Monitor 100, Alter Moneta is categorized as a bank-affiliated equipment finance company by virtue of the controlling stake held by Bear Stearns Merchant Banking at year-end 2007.