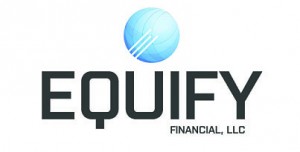 The road to success in any startup company can be filled with a few bumps along the way. When you launch a new business in an ultra-competitive environment such as equipment leasing and financing, those bumps can seem more like mountains at times.
Fewer than 18 months ago, Equify Financial employed just two people, lacked a physical office space and had no real financing system in place yet. Although this startup was filled with great aspirations and possessed an optimistic view of its future, the middle-market equipment lender was also facing three seemingly insurmountable hurdles.
First, it was in the extremely competitive equipment finance sector. Second, middle-market loans can sometimes be perceived as not performing as well as traditional banking loans. Finally, the economy was still a bit rocky.
Yet, the company persevered and president Pat Hoiby remained confident despite these challenges. Considering Equify Financial's modest beginnings, Hoiby marvels at how much — and how quickly — his small, independent equipment financing company has grown to date. Today, its annual volume is now more than $200 million, and the company employed a staff of more than 20 at year end. Equally as important for Hoiby, his Fort Worth, TX-based company has nearly no delinquent accounts.
"I owe all of this success to the employees — all of whom have worked so hard to make this happen — and our great customers," says Hoiby. "Equipment finance is a tough industry, but Equify Financial has the right people at the right time to become a real powerhouse in this business. I think we have only scratched the surface of what is possible here."
Knowing and Understanding Customers
Equify Financial provides financing for heavy equipment and transportation end-users at all levels in the construction, transportation, gas and oilfield industries. It has a primary target of construction contractors, construction companies, energy companies and larger transportation companies in the United States and Canada.
In addition to providing funding to companies to purchase and lease equipment, Equify Financial also offers products such as fleet rental, capital loans, revolving loans, debt restructure and real estate loans.
The company has also started an interim construction financing company that Hoiby expects to become lucrative. It plans to finance developers that are looking for acquisition, development, construction and mini-perm financing to carry a project from ground breaking through to stabilized occupancy.
Achieving success in business can be difficult to obtain without building and nurturing strong relationships with clients. That's why Equify Financial lives by its core value of "know your customer." Hoiby explains that Equify Financial wants its customers to see the company as a business partner and not as a transactional lender.
"Any time someone calls us, they get to talk to a live person," he says. "All of our sales reps excel at building relationships — not just getting business. We listen to our customers' needs so we can offer creative solutions while maintaining sound lending practices."
Many of the customers that Equify Financial works with have eschewed traditional banking for middle-market loans. Since his company is not a traditional bank, Hoiby says that this allows them to be nimble and apply common sense in all situations. He adds that the company does not credit score, which gives them another competitive edge over traditional banks and other lenders.
"No two deals of ours are exactly the same, and we work hard to tailor to our customer as well as ourselves to the benefit of Equify Financial," he says. "If the deal is a win for both sides, we have done our job correctly."
Assembling an Experienced and Passionate Team
Hoiby grew up around the finance business. His father was with The Associates (a consumer finance company acquired by Citigroup in 2000) for more than 40 years and retired as the company's president in 1987. So for Hoiby, it seemed natural to go into this business and to follow in his father's footsteps.
Hoiby started out on the consumer side with Chrysler Credit in collections. He then worked for a leasing company for a while which ultimately led him into the construction equipment industry. Most of his training came during a 12-year stint working at The Associates and an additional nine years of experience working with Financial Federal — both of which provided a stellar training platform at a national presence. "Financing this equipment was the best of both worlds," he says. "I could lend money and still play in the dirt with big machinery."
With his wealth of experience in the financing and construction equipment industries, Hoiby developed an incredible network of contacts. This enabled him to put the right team together for Equify Financial. "I have always said that I don't have to be the smartest guy in the room," Hoiby says. "I just have to have the smartest people around me."
The company's top three asset classes by volume in 2012 included construction; truck/trailer and energy-related. The bulk of its employees have previous experience in financing and valuing this type of equipment, notes Hoiby.
"All of our new employees will go through an extensive training period to gain the knowledge needed before we actually put them on the front line," explains Hoiby. "Our challenges of financing these types of asset classes come from making sure your first line of defense is the collateral you financed. If we have to liquidate equipment, we have the people and the resources to do it ourselves and not lose money. That one thing is the most important to our success."
Collectively, his staff has more than 350 years of combined lending experience in the equipment finance area. According to Hoiby, Equify Financial's managers come from bigger and sterile environments. As a result, they are used to having a great deal of responsibility, and they have insight into problem areas within Equify Financial's bigger competitors. He also built his team around people who shared his enthusiasm for the industry as well as the company's goals and visions.
Knowing full well that regular and consistent communication with employees about business goals and strategies is beneficial to both professional and monetary growth, Hoiby says that they meet every week to talk about what is working, employee morale and what they need to do to keep a dynamic environment going.
Increasing its Footprint Across the Industry
In its Monitor 100 survey response, Equify Financial has forecasted an increase in year-over-year new business volume of 30% and a 30% increase in portfolio size. Hoiby anticipates that its primary generation of new business will come from new sales representatives in key markets as it continues to increase its footprint in the marketplace.
"From the beginning, we have let the business grow organically," he says. "Our first quarter was a little slow this year. However, after April, we have started to get back on track and may even exceed our initial 30% forecast. I also hope to have a total of 20 reps in the field by the end of 2013."
As a whole, Hoiby sees a slow and steady growth in the equipment finance industry across the United States. "Some places will do much better than others," he points out. "Our significant opportunities will come as we slowly begin to expand our footprint. We have done several very large transactions, and there are more of those out there."
Hoiby admits that the company's greatest challenge will come if interest rates start to rise. "Managing cost of money is easy when the rates are flat and steady," he says, "but the companies that will be most successful will be those that can manage capital well when the rates start moving."
Looking ahead, Hoiby says that in the short term, the company is mainly concerned with growth and the quality of its portfolio. His goal over the next year is to continue to grow the business and to keep its portfolio healthy. Over the long haul, Hoiby expects Equify Financial to continue to expand its existing operations and to begin looking into how it can expand into other non-finance areas.
"The key is finding the right people to make these expansions work," he says. "By 2017, my goal is to have about five subsidiaries of Equify Financial that can provide multiple cash-flow streams into the company."
Hoiby is confident that can happen because of his company's unique culture. "I have worked for companies in the past that are very sterile," he says. "I believe that management is a service to employees, so we operate Equify Financial like a big family. All of our employees get to voice opinions and provide input into how to make us a better company."
Daniel Casciato is a professional business writer and Monitor contributor.