Cloud Lending Solutions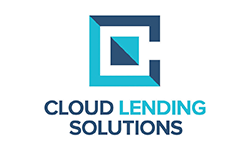 Contact Information
Related Links / Resources
About the Company
Type of Business:
Self-Financed Lessors. Externally Funded Leases. Leasing for Captives.

In Business Since: 2012
Trade Associations:ELFA, NEFA
Description:
Cloud Lending Solutions' Leasing software enables lessors to operate easily and quickly respond to changing market conditions. Cloud Lending's is a complete solution for lease originators, self-financed lessors, externally funded leases and leasing for captives. Our approach allows lessors to transform and advance their business by quickly implementing, extending, and digitizing the entire leasing lifecycle to stay ahead of the competitors and regulations. With a single system of record, configurable dashboards, and real-time reporting, we provide an operational view of your business and reduce technical, operational, and servicing costs that slow lessors down. With Cloud Lending's solutions, lessors can quickly introduce new leasing products and funding options, vaulting ahead of competitors and easily complying with shifting financial regulations. Our cloud-based systems include configurable dashboards and reports, anchored by a single system of record to streamline fundamental processes and enforce consistency.