IFS Technology Solutions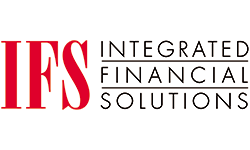 Contact Information
About the Company
Type of Business:
Lease/Loan Accounting, Administration and Originations
In Business Since: 1994
Trade Associations:ELFA
Description:
IFSLeaseWorks efficiently and reliably manages the entire life cycle of a lease or a loan from a single, integrated, software package. IFSLeaseWorks is ideal for lessors needing an asset-based solution to manage originations and administration of lease and loan portfolios for small ticket, middle market or large ticket products. The IFSLeaseWorks system is designed to manage traditional vendor financing programs as well as captive or in-house portfolios. As a premier developer and consultancy, IFS will work with you to review your processes and customize IFSLeaseWorks to support your business.
IFSLeaseWorks Features Include:
Customizable work-flow throughout IFSLeaseWorks using IFSLeaseWorks' work queue technology. In-bound document workflow and routing using IFSLeaseWorks' imaging technology. Add an unlimited number of user-defined screens and fields to support your unique data requirements.
Vendor/Dealer Internet portal supports your vendor/dealer relationships for application entry, pricing, status tracking, documentation and reporting.
Vendor/Dealer support including private label programs, vendor advance funding and customized support for credit scoring, pricing, documentation and communication.
Support for direct finance leases, operating leases, interim rent leases, progress payment leases, synthetic leases, fixed and floating rate loans, customer lines of credit, securitizations, syndications and discounted leases.
Flexible payment options for variable step payment plans including skip payments and 0 interest steps.
Front-end capabilities including pre-tax pricing, quotations, documentation, credit scoring, credit bureau access, workflow management, user-configurable booking checklists and equipment/commission payables (check or ACH).
Credit bureau interface to Experian, Equifax, TransUnion, Dun & Bradstreet and Fair Isaac Liquid Credit. Returned data is integrated with IFSLeaseWorks rules-based credit scoring system for ultimate credit scoring flexibility which provides risk based pricing.
Back-end capabilities including bookkeeping, accounting, customer service, collections and asset/inventory management.
Support for lock-box payments, ACH and credit cards.
Work-out support for extensions and re-writes.
User-definable asset-level buyout quotes.
Integrated e-mail for outbound documents, integrated fax services for outbound and inbound documents.
Imaging capabilities for document archive, retrieval and workflow
Barcode support for inbound documents. Barcoded documents received via fax are automatically associated with an application, lease or loan and are queued for processing
Integrates with popular software and services for UCC filing, sales tax rates and filing, property tax management and financial reporting (general ledgers).
System Configuration: IFSLeaseWorks supports any server supported by the Oracle DBMS version 9.2 including Unix, Linux and Windows 2000. The IFSLeaseWorks clients supports Windows 2000/XP or Citrix Metaframe Clients. IFSLeaseWorks Internet components (.NET and Java based) support Internet Explorer browsers.
IFSLeaseWorks is also offered as a hosted ASP solution.