JDR Solutions, Inc.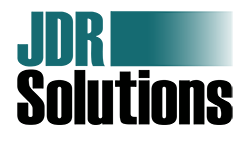 Contact Information
Related Links / Resources
About the Company
Type of Business:
Equipment Lease Portfolio Management, Services and Consulting
In Business Since: 2001
Trade Associations:ELFA
Description:
JDR Solutions provides front-end and back-office lease portfolio administration services, database support, software as a service and technical consulting, and builds customer- and dealer-facing custom web portals. The company licenses and hosts InfoLease® and Rapport®, the equipment leasing industry's leading management software.
JDR Solutions tailors its services to meet the specific needs of banks and financial institutions, manufacturer captives and independent lessors, in such areas as private label invoicing, cash application, tax administration, lease accounting, collections, contract booking and modifications, customer service, and lease processing system development.
Client data is protected through 6+2 redundancy, maximum firewall settings and multi-location data storage. JDR Solutions complies with AICPA Service Organization Control (SOC) 1 and 2 requirements for financial and operational integrity.